Sunday, May 8, 2011
Objavio/la Malcom X u Sunday, May 08, 2011 0 komentari


Veze na ovaj post
Saturday, May 7, 2011
VAN DER GRAAF GENERATOR
Van der Graaf Generator, sometimes known by the shorter Van der Graaf, are an English progressive rock band. They were the first act signed to Charisma Records. The band achieved considerable success in Italy during the 1970s. In 2005 they embarked on a reunion, which continues to the present day.
The signature Van der Graaf Generator sound in the 1970s was a combination of Peter Hammill's distinctive and dynamic voice and David Jackson's electronically-treated saxophones, generally playing over thick chordal keyboard parts (such as Hammond organ and/or clavinet). Van der Graaf Generator albums tended to be darker in atmosphere than many of their prog-rock peers (a trait they shared with King Crimson, whose guitarist Robert Fripp guested on two of their albums), and guitar solos were the exception rather than the rule.
Hammill is the primary songwriter for the band, and the line between music written for his solo career and for the band is often blurred.
Formation and initial career (1967-1972)
The band first formed in 1967 while its members were studying at Manchester University. The three-piece was composed of Peter Hammill (guitar and vocals), Nick Pearne (organ) and Chris Judge Smith (drums and wind instruments). The group was named after a piece of electric equipment designed to produce static electricity, the Van de Graaff generator. The name was suggested by early member, Chris Judge Smith (the misspellings are accidental). On the basis of a demo, this blues- and jazz-influenced first incarnation were offered a recording contract with Mercury Records.
In 1968, Pearne was replaced by Hugh Banton. The band were able to secure Tony Stratton-Smith as a full-time manager. Through him, the band acquired a bass guitar player, Keith Ellis. Drummer Guy Evans joined not too long afterwards. This line-up recorded a series of demos for Mercury, before releasing a single ("People You Were Going To" b/w "Firebrand") on Polydor Records. The single was withdrawn under pressure from Mercury, since it violated the contract band members Hammill and Smith signed the previous year. Judge Smith left the band, amicably, shortly after the recording of the single.
Although the band performed on BBC Radio 1's Top Gear radio show in November, and was touring successfully, it broke up in June 1969. Pressures leading to this included financial difficulties, the theft of the band's gear and transport in London, combined with Mercury's refusal to let the band record and Stratton-Smith's refusal to let the other members of the band sign to Mercury too (only Hammill remained now of the original three who had signed with Mercury).
In July 1969, Hammill went to record his first solo album at Trident Studios. Banton, Evans, and Ellis joined him as session musicians. Through a deal worked out by their manager, Hammill's intended solo album, The Aerosol Grey Machine, was released by Mercury under the band's name in return for releasing the band from their contract. The album was initially only released in the United States with hardly any promotion at all, so sales were minimal.
Tony Stratton-Smith formed Charisma Records and signed the band as his first act. Before recording their second album, The Least We Can Do Is Wave To Each Other, Ellis left (eventually joining Juicy Lucy and a very brief incarnation of Iron Butterfly among others) and was replaced by Nic Potter, and David Jacksonsaxophones and flutes) was added to the line-up. (
A new sound was established, leaving behind the psychedelic influence of The Aerosol Grey Machine in favour of darker textures influenced by jazz and classical music. The Least We Can Do... was well received, and was swiftly followed by H to He, Who Am the Only One. Potter left mid-way through that recording, and the band decided to carry on without a bass guitarist, with Banton on hand and feet bass pedals. Robert Fripp of King Crimson contributed guitar on the song, "The Emperor in His War-Room".
The Hammill/Banton/Jackson/Evans quartet that resulted from H to He is now considered the 'classic' line-up, and went on to record Pawn Hearts. The album contains just three tracks, "Lemmings", "Man-Erg" and the 23 minute concept piece "A Plague of Lighthouse Keepers". Fripp again provided a cameo appearance on guitar. The album proved highly successful in Italy, topping the chart there for 12 weeks. The single "Theme One" was number one of the charts in Italy, too.[6] "Theme One" was an instrumental piece, originally written by Beatles producer George Martin as a fanfare for the BBC radio station Radio 1, later to appear on US pressings of Pawn Hearts.
They toured Italy for a while, but the shows were plagued by different extremist organisations from Red Brigade to neo-fascists. The band toured extensively from 1970 to 1972, but a lack of support from the record company and also financial difficulties caused the band to implode, and Hammill left to pursue a solo career.
The three remaining members recorded an instrumental album with Nic Potter, Ced Curtis, and Piero Messina, under the name "The Long Hello". Their self-titled album (The Long Hello) was released in 1974.
Hammill's split with the group was amicable, and Banton, Jackson and Evans, among others, all contributed to his solo work at various times. By 1975, the members of the band were ready to work with each other again, and they recorded three new albums in just 12 months. The sessions were produced by the band themselves (all previous Van der Graaf Generator albums had been produced by John Anthony at Trident Studios), and displayed a somewhat tauter, more streamlined sound. Godbluff in particular saw Hammill making significant use of the Hohner clavinet keyboard. Still Life followed within the same year.
At the end of 1976, following World Record, first Banton and then Jackson departed. Nic Potter returned to replace Banton, and in a typically eccentric move Jackson was replaced by a violinist, Graham Smith (formerly of Charisma folk-rock band String Driven Thing). This line-up produced the album The Quiet Zone/The Pleasure Dome. The band also shortened its name to Van der Graaf. Charles Dickie then joined the band on cello, documented on the live double-album Vital. By the time Vital was released, in the summer of 1978, the band had already split, because of lack of record company support in the United States and financial difficulties.
In 1982 a collection of out-takes and rehearsal recordings from the 1972-1975 hiatus was released (initially on cassette only), called Time Vaults. These are not studio-quality recordings.
Banton, Jackson and Evans all made occasional appearances on Hammill's solo albums following the 1978 split, and the classic line-up also played occasionally together. In 1996, the quartet appeared on stage during a concert by Hammill and Evans at the Union Chapel in London to perform "Lemmings" (the whole recording was released as The Union Chapel Concert in March 1997). In 2003, Banton, Jackson, and Evans joined with Hammill to perform the song "Still Life" at the Queen Elizabeth Hall in London. Both of these appearances were unannounced to the audience in advance.
Following the Queen Elizabeth Hall performance, discussions between the band members led to writing and rehearsal of new material in mid-2004. A double CD, Present, containing this material was released in April 2005. A reunion concert took place at the Royal Festival Hall, London, on 6 May 2005, followed by several European dates in the summer and autumn of 2005. The concert in Leverkusen, Germany on 5 November 2005 was filmed for a TV show ("Rockpalast") and was broadcast on 15 January 2006. A DVD from that concert had been announced on Hammill's website in 2006. However, so far only one track thereof, "Wondering", has been officially released (on a DVD that came with the Rockpalast anniversary edition of the German magazine Eclipsed in June 2007).
Hammill stated in a December 2005 newsletter that there were no plans for further recordings or performances by the 'classic' Van der Graaf Generator line-up. In September 2006, Hammill announced that the band would be continuing as a trio, for live and studio work, without Jackson.
A live album, Real Time, was released on 5 March 2007 on Hammill's label, Fie! Records. It contains the entirety of the band's 2005 concert at the Royal Festival Hall.
In April and July 2007 the band played as a trio in different places in Europe. A concert on 14 April 2007 in the Melkweg in Amsterdam was recorded and streamed on the FabChannel website.
The first trio recording, Trisector, was released on 17 March 2008. Live concerts were played in Europe in March and April, and in Japan in June, among them, one at the Gouveia Art Rock Festival . There were further concerts in January 2009 in Europe, and it was announced that the band would play several concerts in Canada and the United States in 2009, among them one at NEARfest in 2009. It was the first time Van der Graaf Generator would visit the United States since 1976.
Peter Hammill

- guitar, piano/keyboard and vocals (1967-1978, 2005-)

Hugh Banton

- organ, bass pedals and bass guitar (1968-1976, 2005-)

Guy Evans

- drums (1968-1978, 2005-)
1967: Peter Hammill, Nick Pearne, Chris Judge Smith

1968: Peter Hammill, Guy Evans, Hugh Banton, Keith Ian Ellis

1970: Peter Hammill, Guy Evans, Hugh Banton, David Jackson, Nic Potter

1970: Peter Hammill, Guy Evans, Hugh Banton, David Jackson

1975: Peter Hammill, Guy Evans, Hugh Banton, David Jackson

1977: Peter Hammill, Guy Evans, Nic Potter, Graham Smith

1978: Peter Hammill, Guy Evans, Nic Potter, Graham Smith, Charles Dickie, David Jackson

2005: Peter Hammill, Guy Evans, Hugh Banton, David Jackson

2006: Peter Hammill, Guy Evans, Hugh Banton
Main article: Van der Graaf Generator discography
******************************************************************************


LIVE FROM BBC 1971

01. Man-Erg
02. W
03. Killer
04. Theme One
05. Dambusters March
http://hotfile.com/dl/107945399/d12d07d/1969_-_71_Live_From_BBC_(incomplete...).rar.html
aerosol grey machine 1969
1. Afterwards (4:58)
2. Orthenthian St. (Part I) (2:23)
3. Orthenthian St. (Part II) (3:53)
4. Running Back (6:32)
5. Into a Game (5:56)
6. Aerosol Grey Machine (0:56)
7. Black Smoke Yen (1:18)
8. Aquarian (8:27)
9. Necromancer (3:30)
http://hotfile.com/dl/107947644/5c2e6aa/1969_Aerosol_Grey_Machine.rar.html
LOST LIVE TAPES
1971
01. theme one

02. lost

03. refugees
04. w

05. killer
http://hotfile.com/dl/107960582/c6d1050/1970-71_The_Lost_Live_Tapes_(4).rar.html
THE LEAST WE CAN DO IS WAVE TO EACH OTHER 1970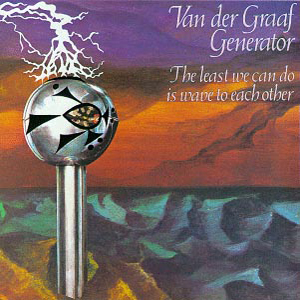 1. Darkness (11/11) (7:27)

2. Refugees (6:22)

3. White Hammer (8:15)

4. Whatever Would Robert Have Said? (6:17)

5. Out Of My Book (4:07)

6. After The Flood (11:28)
http://hotfile.com/dl/107951746/39e7c58/19701_The_Least_We_Can_Do_Is_Wave_To_Each_Other.rar.html
H to he Who Am The Only One 1970
01 Killer
02 House With No Door
03 The Emperor On His War-Room
04 Lost
05 Pioneers Over C
http://hotfile.com/dl/107954555/e6c93ae/19702_H_To_He_Who_Am_The_Only_One.rar.html
PAWN HEARTS 1971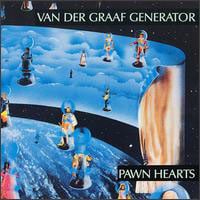 1. Lemmings (11:39)

2. Man-Erg (10:21)

3. A Plague of Lighthouse Keepers (23:04)
a) Eyewitness
b) Pictures / Lighthouse
c) Eyewitness
d) S.H.M.
e) Presence of the Night
f) Kosmos Tours
g) (Custard's) Last Stand
h) The Clot Thickens
i) Land's End
j) We Go Now
http://hotfile.com/dl/107967150/99444c1/1971_Pawn_Hearts.rar.html
LIVE IN BASEL 1972

http://hotfile.com/dl/107970316/c5c233f/1972_Live_In_Basel_(3).rar.html
THE KILLER LIVES
1972
Disc 1
01. white hammer
02. darkness
03. man-erg
04. w
05. killer
Disc 2
01. lost / octopus / theme one
02. aquarian
http://hotfile.com/dl/107972839/d30b427/1972_The_Killer_Lives_(Brescia_May_21)_(2).rar.html
1. The Undercover Man (7:00)
2. Scorched Earth (10:10)
3. Arrow (8:15)
4. The Sleepwalkers (10:26)
http://hotfile.com/dl/107945449/24a4fdd/1975_Godbluff.rar.html
http://hotfile.com/dl/107947793/33983fa/1975_Hemel_75_(2).rar.html
http://hotfile.com/dl/107989067/221171e/1975_One_More_Heaven_Gained_(Live_Aug_30).rar.html
http://hotfile.com/dl/108020635/f40ad09/1975_Wordly_Men_And_Strangers_(Live_Aug_9).rar.html
http://hotfile.com/dl/108026306/3f45356/1976_Darkness_(2).rar.html
maida vale 1976

01. darkness

02. man-erg

03. scorched earth

04. sleepwalkers

05. still life

06. la rossa

07. when she comes
08. masks
http://hotfile.com/dl/108033294/066c9d7/1976_Maida_Vale_(4).rar.html
http://hotfile.com/dl/108038760/32b64a7/1976_Pilgrims_(complete_2-lp-bootleg_album_192_91.53_min)_(Live_In_London_19.04.76).rar.html
satan god and nemo
1976
Disc 1

01. when she comes

02. masks

03. la rossa

04. still life
Disc 2

01. meurglys 3 / gog / the sleepwalkers
http://hotfile.com/dl/108043905/5b30c5d/1976_Satan_God_and_Nemo_-_Live_in_Toronto.rar.html
still life 1976
1. Pilgrims (7:07)
4. My Room (Waiting for Wonderland) (8:09)
5. Childlike Faith in Childhood's End (12:20)
http://hotfile.com/dl/108047177/7b7ac23/1976_Still_Life.rar.html
http://hotfile.com/dl/108049792/04bd7a1/1977_The_Quiet_zone_-_The_pleasure_dome.rar.html
http://hotfile.com/dl/107945487/c49af7f/1977_World_Record.rar.html
http://hotfile.com/dl/107950456/80e2297/1978_N.Y_(18_oct_1976)(incomplete...).rar.html
vital 1978
Disc 1
01. ship of fools
02. still life
03. last frame
04. mirror images
05. a plague of lighthouse keepers / the sleepwalkers
Disc 2
01. pioneers over c
02. sci-finance
03. door
04. urban
05. nadir's big chance
http://hotfile.com/dl/107953031/3d94407/1978_Vital_-_Live.rar.html
http://hotfile.com/dl/107982684/880d143/1993_Van_der_Graaf_Generator_-_I_Prophecy_Disaster.rar.html
http://hotfile.com/dl/107996334/1961bb4/2000_Van_der_Graaf_generator_-_The_box.rar.html
http://hotfile.com/dl/108047450/640c75b/2005_Present.rar.html
http://hotfile.com/dl/108056255/f7a939a/Van_Der_Graaf_Generator_-_A_Plague_Of_Lighthouse_Keepers.mpg.html
http://hotfile.com/dl/108062394/8815f57/Van_Der_Graaf_Generator_-_Whatever_Would_Robert_Have_Said_-_1970_Beat_Club.mpg.html
Objavio/la Malcom X u Saturday, May 07, 2011 0 komentari


Veze na ovaj post
Oznake: Rock U.K. progressive rock